Break Through Burnout
and Get Back to
LOVING Your Life!
With all you give to others as a helping professional (counselor, therapist, psychologist, social worker) it's time to give something to yourself.
Where do we go for help when our profession is helping others?
Click the center button and watch Arianna's video
You've found the right place!

It gets easier from here.
"The 90-Second Stress Tamer"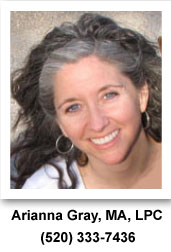 You are not alone. I know how it feels to be a professional helper, and a seeker. Seventeen years ago all the things that I depended on in my life fell away, all at once. I was thrust on a journey to discover how to feel and trust my own heart and wisdom. From that point on my life and work began to grow and blossom. It is my passion to support helping professionals to tap into their own inner wisdom and move through all the challenges they face.

The love and support that you need to follow your path, and your calling, are already here, within you. Being able to feel that support at any time is easier than you might think. Let me show you how!